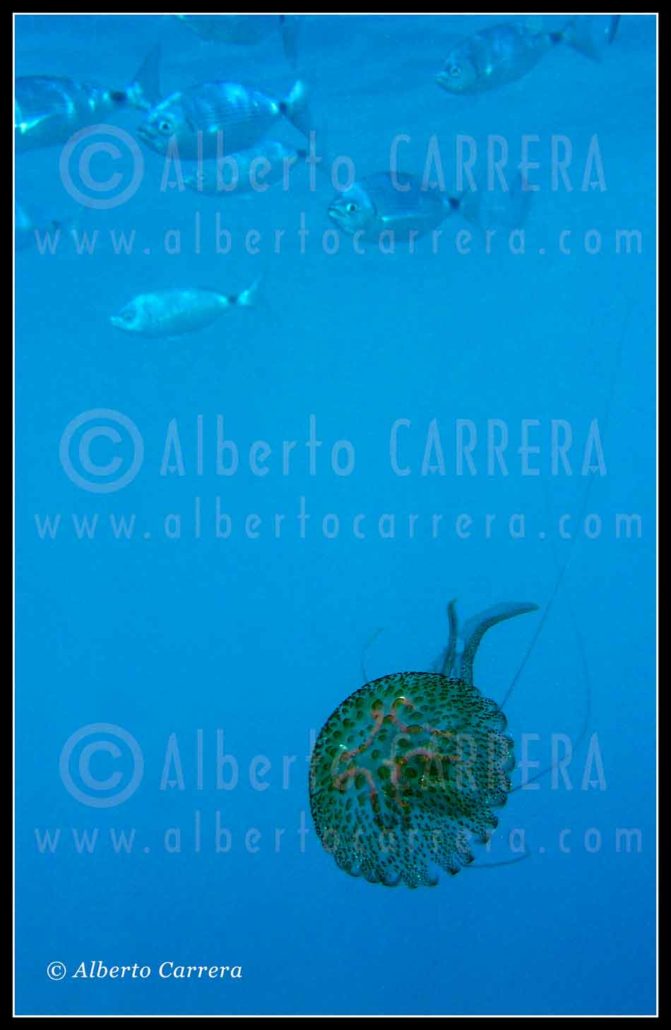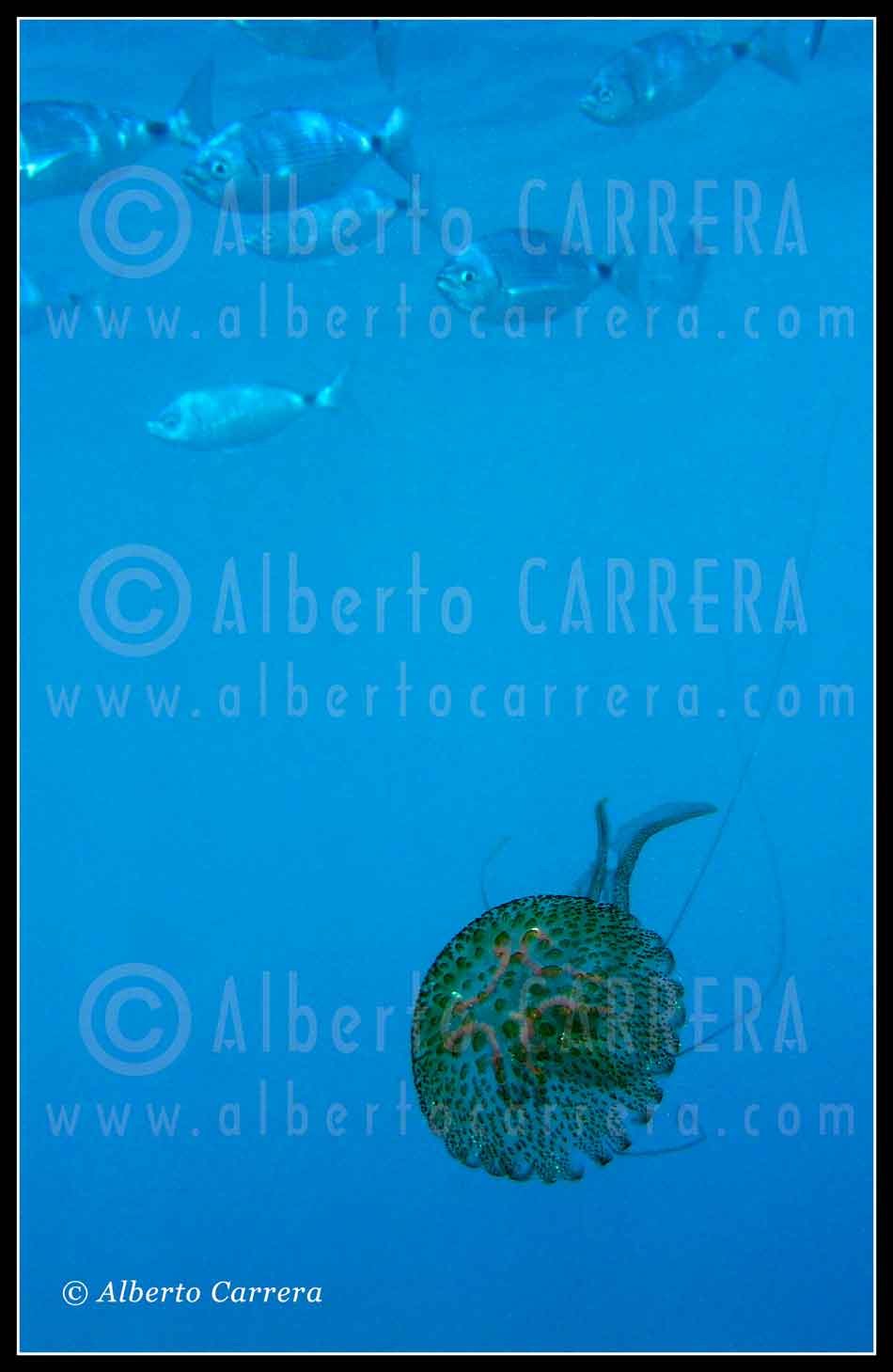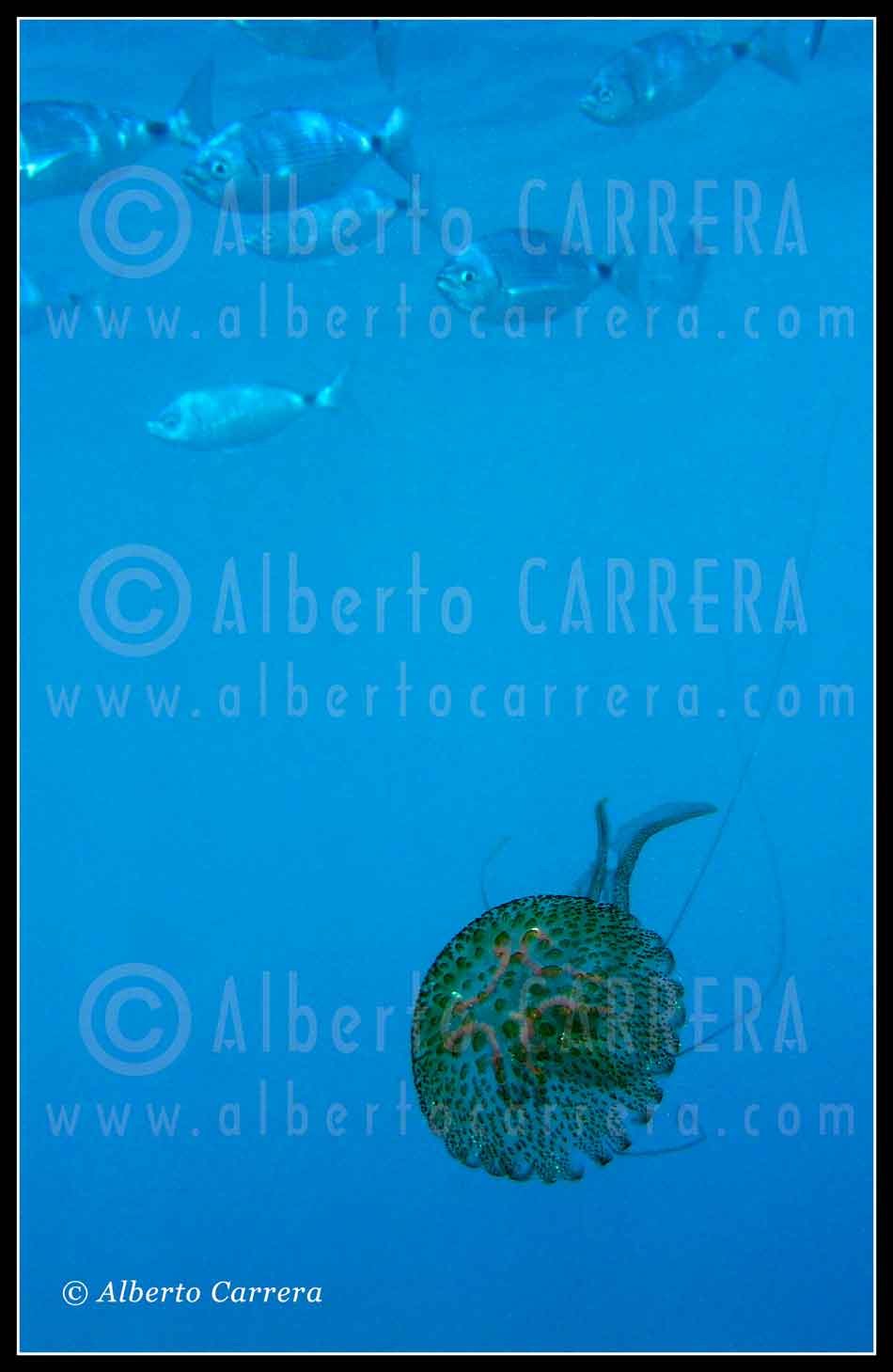 Jellyfish, Mediterranean Sea, Spain, Europe
UNA HISTORIA MÁS DE FOTOGRAFÍA DE NATURALEZA 01 // ONE MORE WILDLIFE PHOTOGRAPHY STORY 01

   Me encontraba conversando con algunos de mis alumnos sobre qué imagen de naturaleza era más valiosa, si aquella en la cual primaban los aspectos técnicos, es decir: un encuadre correcto, una composición exquisita, enfoque cuidado, medición de la luz perfecta, contraste buscado, etc, o, por el contrario, aquella, aún en la cual los aspectos técnicos eran pobres: mal encuadrada, mal enfocada, composición deficiente, medición de la luz defectuosa; contraste excesivo,……"Peeeeero"…….que tuviera un valor documental………….extraordinario. Después de deliberar un buen rato sobre ello, llegamos a la dura conclusión de que lo que hace realmente valiosa una "foto de naturaleza" (igual que creo que cualquier otra imagen) es, ambas cosas: una técnica depurada y un gran valor documental, y supongo, es a eso a lo que aspira cualquier fotógrafo que se precie. 
Pero fue entonces………………
—————————————————————————
  I was talking to some of my students about what wildlife picture was more valuable, the picture in which technical aspects prevailed, I mean: correct frame; an exquisite composition; care focused; perfect light measured; contrast searched, etc., or, in the opposite that, even with  inadequate technical aspects : poorly framed; out of focus; poor composition; faulty measurement light; excessive contrast; but, «buuuuuut», it had……………..an extraordinary………………….documentary value. After deliberating a long time about it, we came to the hard conclusion that what makes really valuable a wildlife picture (as I think any other image), is both: a refined technique and a great documentary value, and I think that is what any self-respecting photographer wants to achieve
But that was when………………..
https://www.albertocarrera.com/wp-content/uploads/2018/03/Alberto-Carrera-Blog-2-001.jpg
1459
950
acceso_alberto2018
https://www.albertocarrera.com/wp-content/uploads/2018/03/cabecera.jpg
acceso_alberto2018
2016-11-15 11:08:19
2018-04-10 11:24:21
UNA HISTORIA MÁS DE FOTOGRAFÍA DE NATURALEZA 01 // ONE MORE WILDLIFE PHOTOGRAPHY STORY 01