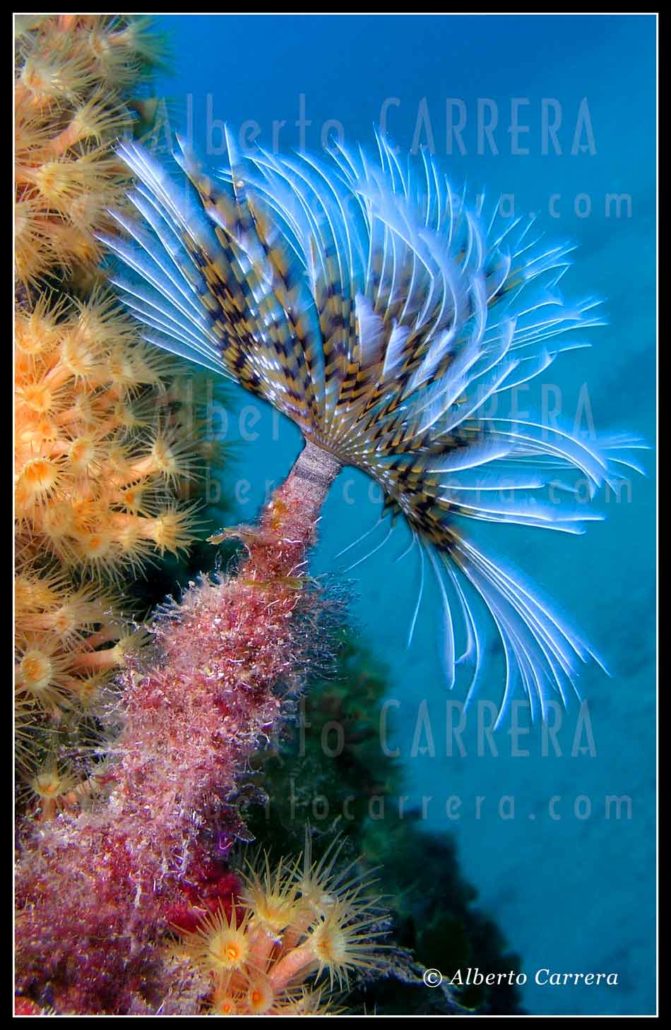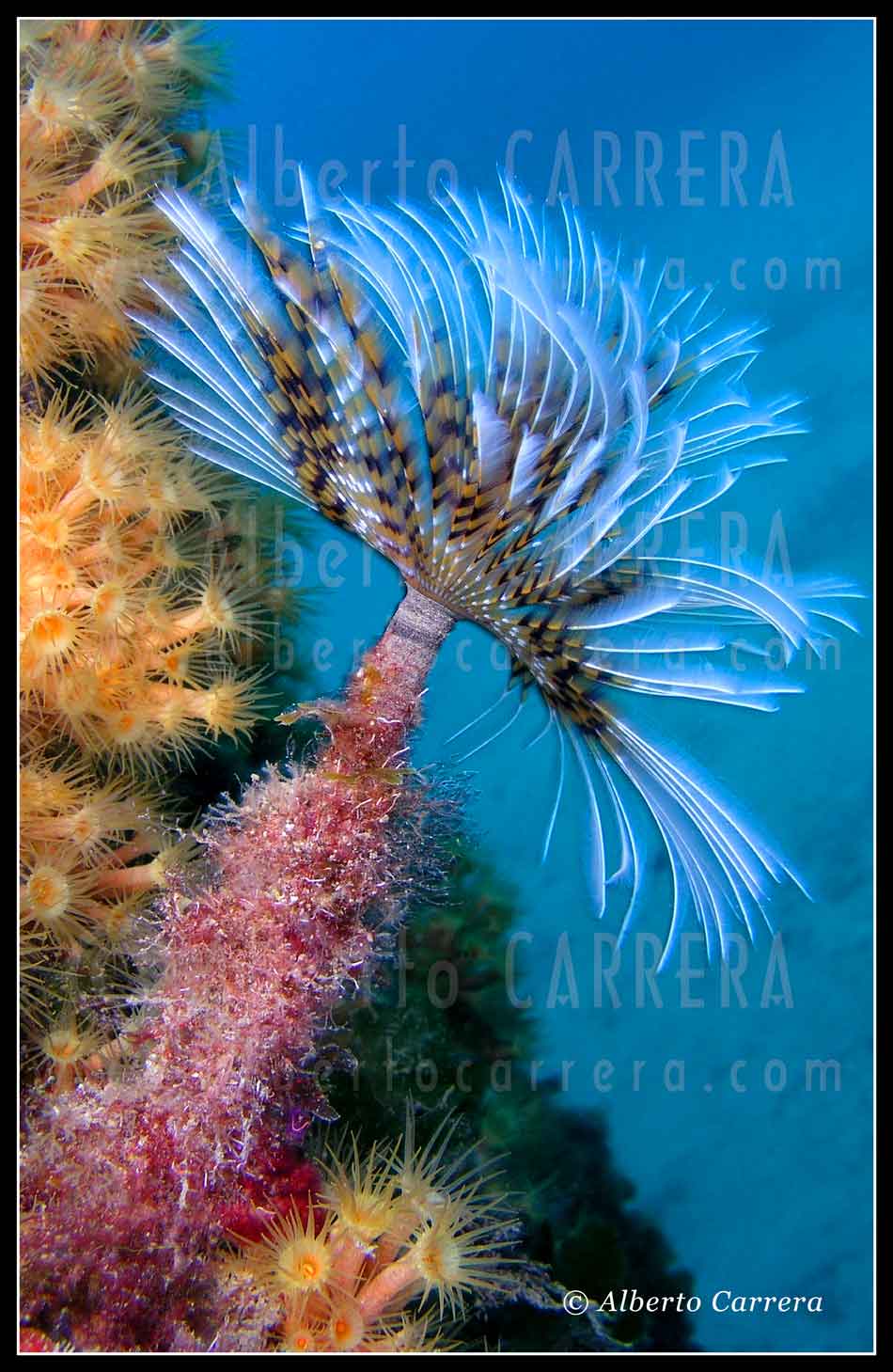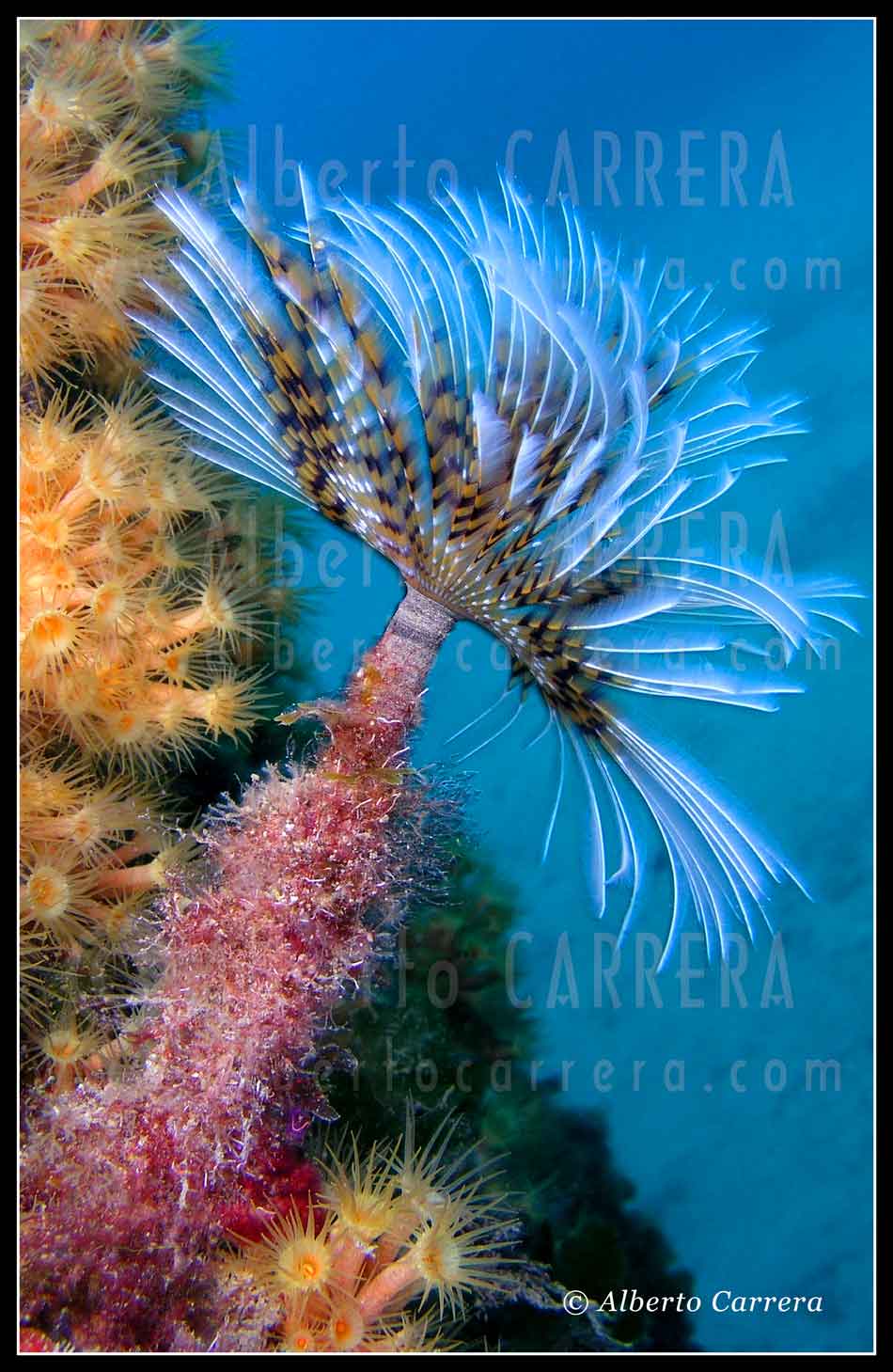 Tubeworm, Fan Worm,  Spirographis Spallanzani, Feather Duster Worms, Mediterranean Sea, Spain, Europe
UNA HISTORIA MÁS DE FOTOGRAFÍA DE NATURALEZA 21 // ONE MORE WILDLIFE PHOTOGRAPHY STORY 21
……………El dinero, la avaricia y la codicia de demasiados, sumado al hambre e incultura de muchos más, tristemente sobrepasa con creces la extraordinaria capacidad de resistencia y regeneración de la naturaleza.
Los "fotógrafos de naturaleza" debemos participar activamente (y creo sinceramente que lo hacemos) en concienciar a la sociedad de la importancia de preservar el medio natural. Quizás sea esto a pesar de todo…….sí, creo que es esto, lo que nos insta a continuar. Porque estoy totalmente convencido de que el "fotógrafo de naturaleza" ama y respeta profundamente la naturaleza salvaje que refleja en sus imágenes. Es por ello por lo que nos entregamos a nuestra profesión o afición con tanta pasión, abnegación y dedicación. Para mostrar la naturaleza desde la particular forma de verla de cada uno, y para……..intentar protegerla.
Y porque no, seguramente también, porque "oigo" a menudo una vocecilla encantadora en mi corazón que repite una y otra vez: "¡Papi, buen trabajo!!! ¡ has hecho unas fotos…….preciosas!!!"
Y deseo fervientemente que mi hija o quién sabe si algún día mis nietos disfruten también de esas emociones, sentimientos y sensaciones increíbles que nos ofrece, sin pedir nada a cambio………la Naturaleza Salvaje.  
                                                                                               Alberto Carrera
                                                                                    Wildlife-Travel Photographer
……………. The money and greed of too many people added to the hunger and ignorance of many more, sadly exceeds by far the extraordinary resistance and resilience of Nature.
«Wildlife photographers» must actively participate (and I sincerely think that we really do) to raise public awareness about the importance of preserving natural environment. Perhaps it is all this…….yes, I think is all this, what urges us to continue. Because I'm totally convinced that a «wildlife photographer» respects and loves deeply wildlife which is reflected in his pictures. That is why we devote ourselves to our profession or hobby, with such a passion, self-sacrifice and dedication. Just to show wildlife from the particular way of seeing each other and to try……….to protect it.
And why not, surely because I often «hear» a lovely little voice in my heart that repeats time and time again: «Daddy, good work!!!,  you have taken…..lovely pictures!!!"
And I sincerely hope that my daughter, or who knows, someday my grandchildren, also enjoy those amazing emotions, feelings and sensations that gives us, without asking anything in return……..the Amazing Wildlife.
                                                                                                Alberto Carrera
                                                                                    Wildlife-Travel Photographer
https://www.albertocarrera.com/wp-content/uploads/2018/03/Alberto-Carrera-Blog-2-021.jpg
1459
950
acceso_alberto2018
https://www.albertocarrera.com/wp-content/uploads/2018/03/cabecera.jpg
acceso_alberto2018
2017-10-17 09:10:01
2018-04-17 08:26:36
UNA HISTORIA MÁS DE FOTOGRAFÍA DE NATURALEZA 21 // ONE MORE WILDLIFE PHOTOGRAPHY STORY 21