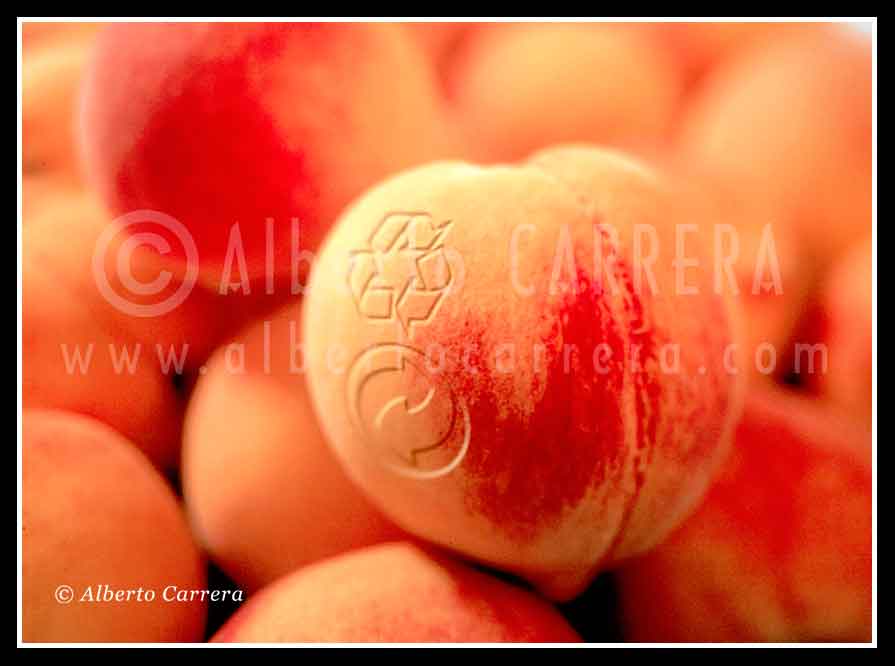 Recyclable Apricot, Advertising
Sometimes, a stylist is required to be involved, and not only to distribute the elements within the image frame, but also to collect and select the "atrezzo", the set of objects and essentials which will complement the shoot and require the stylist works very close to the photographer.
Finally comes the «postproduction», the subsequent "digital processing" after shooting which many times becomes a tedious and highly specialized work.
But we could also say…………..
En algunas  ocasiones se requiere la participación de un estilista, y no solo para la distribución de los elementos dentro del encuadre de la imagen sino también para obtención y selección del atrezo, es decir el conjunto de objetos y enseres que van a complementar la toma y que obligan a que dicho estilista trabaje en estrecha colaboración con el fotógrafo.
Por último llega la "postproducción", es decir el tratamiento digital posterior a la toma y que en numerosas ocasiones llega a ser un trabajo tedioso y altamente especializado.
Pero también podríamos decir……………..
https://www.albertocarrera.com/wp-content/uploads/2018/03/Alberto-Carrera-Blog-01-004.jpg
666
895
acceso_alberto2018
https://www.albertocarrera.com/wp-content/uploads/2018/03/cabecera.jpg
acceso_alberto2018
2016-08-01 10:46:09
2018-04-10 11:21:51
About Advertising Photography and Wildlife Photography 4 // Sobre Fotografía Publicitaria y Fotografía de Naturaleza 4